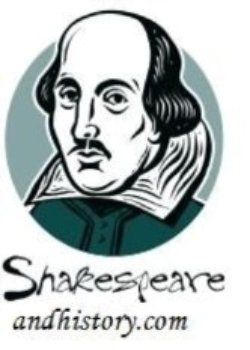 William de Colchester, Abbot of Westminster
Born: Unknown
Died: 1420

Westminster in History
There is only a small amount of information known of the early life of William de Colchester. He apparently gave his first mass in around 1361-62 (in which he must have been in his mid-twenties) and entered Gloucester College in 1366, where he received his Bachelor's in Theology in 1370. Over the following years, Colchester continued to gain monastic experience and power and was involved in a lengthy quarrel with those in charge at St. Stephen's Chapel, which affected his relationship with King Richard II. When Colchester was one of the men considered for the position of Abbot of Westminster in 1386, the king was one of his biggest opponents. Nevertheless, Colchester was elected to the position, reconciled with the king and became a trusted friend and advisor to him. The new abbot, from this point on, was a major player in English politics and was given a number of important tasks by King Richard. In 1399, the abbot accompanied Richard to Ireland on the fateful journey that saw the return to England of Henry Bolingbroke. When Bolingbroke ultimately usurped the throne, it is assumed that the abbot remained an influential figure, but not nearly to the extent as during Richard's reign. Shortly after the accession of Henry IV, the abbot was implicated in the Earls Rebellion and imprisoned briefly. Although he was ultimately released and cleared of all guilt (many of the other conspirators were executed), the abbot stayed out of public life for several years. He soon became active in politics and religious activities again and proved to be a huge advocate for ending poverty. The abbot is said to have died in October 1420 (he must have been a man of highly advanced years by this time), most likely of plague. While others who supported Richard II perished upon the ascent of Henry IV, the abbot was able to maintain his status as an influential figure in the religious community, although not without some problems from the new king.
Westminster in Shakespeare
Appears in: Richard II
The Abbot of Westminster is only a minor character in Richard II. He is one of the few men who remain loyal to King Richard and participates in the Earls Rebellion with Salisbury, Surrey and several others. In the play's final scene, Hotspur announces that the abbot has died as a result of grief for his participation in such a heinous act of rebellion against the king. This is an example of Shakespeare being misled by his sources (Holinshed, in this case, who most likely received his material from the French text Chronicque de la traïson et mort de Richart Deux, roy Dengleterre, a notoriously unreliable chronicle). In reality, the abbot actually outlived Henry IV by seven years, dying in 1420 during the reign of Henry V.
References
Harvey, Barbara F. 'Colchester, William (d. 1420)', Oxford Dictionary of National Biography, Oxford University Press, 2004 [http://www.oxforddnb.com/view/article/54431, accessed 20 Oct 2009]