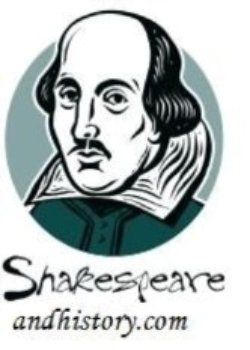 John Longland, Bishop of Lincoln
Born: 1473

Henley-on-Thames, Oxfordshire, England

Died: May 7, 1547
Wooburn, Buckinghamshire, England (Age c. 74)

Lincoln in History
John Longland came from a fairly successful family of England's gentry and was given a thorough education between Eton College and Magdalen College, Oxford, the latter of which he received his BA and doctorate in theology (1509 and 1511, respectively). Although he had been receiving preferments within the church since 1505, Longland did not make a significant impact until he was made dean of Salisbury (1514). After this appointment, Longland became a major ecclesiastical figure in England and was closely associated with such influential men as Sir Thomas More, Archbishop William Warham and, most significantly, Cardinal Thomas Wolsey, King Henry VIII's top adviser. It was undoubtedly through the latter of these men that Longland gained favor with the king, and it showed by the fact that he was consecrated Bishop of Lincoln (1521) and, soon after, became the king's almoner and confessor. The new bishop always found a way to remain active. He was constantly in attendance at court and spent a fair amount of time dealing with corruption within the monasteries of his diocese and combating heresy (particularly the teachings of Martin Luther) within England. By 1526, though, the primary issue within England was the king's "great matter," based on his desire to attain an annulment from his wife Catherine (who had not provided him with any male heirs) so he could marry his new love, Anne Boleyn.
Surprisingly, considering his conservative nature, Lincoln was one of Henry's most staunch supporters in the divorce proceedings, believing that the marriage had never been valid due to Catherine's previous marriage to the king's late elder brother. It is quite possible that the bishop only supported the king in order to save himself from the same fate suffered by Cardinal Wolsey, who could not convince the pope to grant the annulment and swiftly fell from favor, dying on his way to trial, where he likely would have been convicted of treason (1530). Another reason may be that he would have liked to have been promoted to Archbishop of Canterbury after the octogenarian William Warham inevitably passed away (the position was ultimately given to Thomas Cranmer). Whatever his reasons, Lincoln continued to support the king, and when he finally attained his "divorce" and secretly married Anne in early 1533, the bishop willingly signed the Act of Succession that followed (the act stated that Henry VIII was the supreme head of the church of England, not the bishop of Rome [the pope], and that the children produced by his marriage to Anne were the rightful heirs to the throne). By agreeing to the Succession Act, Lincoln, once again, saved himself. This is clear by the fact that a bill was passed by Parliament stating that anyone who declined to sign the act when prompted was guilty of treason. Therefore, powerful men such as Lincoln's fellow bishop John Fisher and Sir Thomas More were beheaded for their lack of support for the bill.

In the aftermath of the divorce proceedings, Lincoln continued to stay involved, although not always in a way the king approved of. For example, the bishop was in favor of the dissolution of the monasteries, many of which he firmly believed were genuinely corrupt (which many of them were), but he was not a supporter of such influential reformist men as Archbishop Cranmer and Thomas Cromwell, the latter of whom, especially, he felt had no place meddling in the church. In addition, Lincoln, though never flat out denying the king's supremacy over England's church, seemed to be showing sympathy towards the pope. Despite Lincoln's objections to a number of governmental policies, he never fell out of favor, as many other clerics of the time did, and dedicated the rest of his life to fixing problems in the church and combating heresy. Bishop Longland died in May 1547 (just four months after the king) as a man well into his seventies.
Lincoln in Shakespeare
Appears in: Henry VIII
The Bishop of Lincoln appears briefly in Henry VIII where he is seen at Catherine's divorce trial at Blackfriars. He supports the king's distraught attitude on marrying his brother's widow, implying that he is in favor of the divorce, which, historically, he was.
References
Bowker, Margaret. 'Longland, John (1473–1547)', Oxford Dictionary of National Biography, Oxford University Press, Sept 2004; online edn, Jan 2008 [http://www.oxforddnb.com/view/article/16986, accessed 15 May 2010]