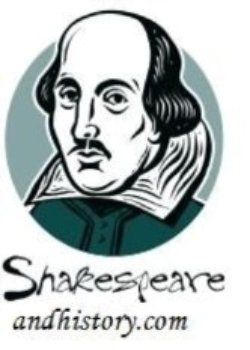 Henry Plantagenet, 3rd Earl of Lancaster & Leicester
Born: c. 1280
Died: September 22, 1345 (Age c. 65)

Leicester in History
As a member of the royal family, Henry Plantagenet was certainly given more advantages than most others. Being that he was a nephew of King Edward I and a cousin of Edward II and Edward III, he was able to overcome the fact that he was a younger son, who usually received little or none of their parents' inheritance (though the treasonous actions of Henry's brother Thomas helped him along). To further his wealth and political fortunes in was arranged that Henry would marry Maud Chaworth, a wealthy heiress, and the marriage took place in 1297. Henry was shown a great deal of favor by his uncle, Edward I, and established himself as a soldier, fighting in the wars in France and Scotland. When Henry's cousin, Edward II, took the throne in 1307, it appears that Henry continued to be shown royal favor. However, by 1310, Henry was one of many lords to become disillusioned with the king's shabby governing and the extreme favor he showed to one Piers Gaveston, prompting him to become one of the lords ordainer, a group of nobles and clerics that Edward II was forced to establish to provide better government for the realm. After the execution of Gaveston (1312) by the Earls of Warwick and Lancaster (the latter of which was Henry's brother), Henry was one of several lords who received a pardon and seems to have remained on relatively good terms with the king throughout the following years.
Luckily, it was proven that Henry played no part in the rebellion of 1321-22 that culminated in the defeat, capture and subsequent execution of his brother Lancaster at the Battle of Boroughbridge. His lack of involvement in the rebellion not only saved Henry's life, but it allowed him to inherit some of his brother's lands and to style himself Earl of Leicester (a secondary title his brother had held). However, the new earl had once again fallen out of favor with the king when he became one of many nobles to oppose the rising influence of the Despensers, a father and son duo who had become the king's new favorites at court. By 1326, Leicester had joined with the rebellion of Queen Isabella and Roger Mortimer, who had devised a plan to invade England from France, depose Edward II and place the young Prince Edward on the throne so that they may rule in his name. The rebellion proved successful, and both Despensers were captured and executed. Edward II himself was captured and forced to abdicate the crown in favor of his son. Months later, he was gruesomely murdered in prison. Much to the benefit of Henry, the act of attainder against his brother was reversed, and he was allowed a vast majority of his inheritance, including the earldom of Lancaster. Through the first two years of the regency of Isabella and Mortimer, Lancaster remained loyal and participated in a number of Scottish campaigns that culminated in the Treaty of Edinburgh. By 1328 though, Lancaster was one of many who were unhappy with the new government.

As a result of his unhappiness, Lancaster joined forces with the Earls of Kent and Norfolk (brothers of the late Edward II) against the regents. Unfortunately, Kent and Norfolk had a change of heart and deserted Lancaster, forcing him to surrender to Mortimer on embarrassing terms: all of his lands were taken and he was forced to buy them back at an inflated price, in addition to paying a heavy fine. To make matters even worse, Lancaster was losing his vision and, within the next year or so, would be completely blind. For the remainder of Isabella and Mortimer's regime, Lancaster mostly remained in the shadows and was undoubtedly thrilled when Edward III decided to execute Mortimer and take personal control of the country. For the rest of his life, despite his blindness, Lancaster remained at least partially involved in England's government, particularly through his son and heir, another Henry, who frequently attended Parliament in his father's name. The earl finally passed away in September 1345, aged about sixty-five, leaving the vast Lancastrian estates to his son. In the end, it is obvious that Lancaster showed more common sense and experienced more luck than his elder brother Thomas, and for this reason, he was able to survive through some turbulent times. Lancaster's great-grandson would go on to become King of England (Henry IV), and his direct descendants sit on England's throne to this very day.
Leicester in Marlowe
Appears in: Edward II
The Earl of Leicester appears only briefly in Edward II and not until much later in the play, but he does play a fairly significant role. It is he who has Spencer Junior, Baldock and the king arrested in the Welsh abbey. He also is the one to convince the king to resign the throne in order to prevent his son the prince from being disinherited. Leicester is one of the lords who looks sympathetically on the king but seems to realize that it is the right thing for him to be losing power. Despite not appearing until later in the play, Leicester was actually a major figure in Edward II's reign. In addition, he was the brother of the Earl of Lancaster, though no mention is made of this within the play.
References
Waugh, Scott L. 'Henry of Lancaster, third earl of Lancaster and third earl of Leicester (c.1280–1345)', Oxford Dictionary of National Biography, Oxford University Press, Sept 2004; online edn, May 2006 [http://www.oxforddnb.com/view/article/12959, accessed 8 June 2010]