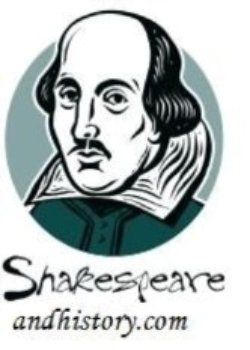 Ralph Neville, 2nd Earl of Westmorland
Born: c. 1407
Died: November 4, 1484 (Age c. 77)

Westmorland in History
The life of Ralph Neville, 2nd Earl of Westmorland can be described in several ways: irritating, bothersome, tragic; It was eventful, yet uneventful; long, yet not interesting to any great extent. Most of Neville's shortcomings come from the fact that he was dwarfed in comparison to his grandfather and predecessor in his earldom, another Ralph Neville, who was an accomplished politician during the reigns of Richard II and the Lancastrian kings who followed. The elder Ralph had been married twice. His first marriage produced only one male heir (the younger Ralph's father, John, who died campaigning in France in 1420). It seems that the elder Neville cared more for his second family, which produced a dozen children. Odds are likely that this family was treated better because of their proximity to the crown, as Neville had married Joan Beaufort, half-sister of Henry IV and a daughter of John of Gaunt, third surviving son of Edward III and the man through whom the Lancastrians traced their claim to England's throne.

The first earl's reasons for treating the children of his second marriage better than those produced by the first will likely remain relatively ambiguous, but, nevertheless, his grandson was able to inherit his earldom after his death in 1425. Unfortunately, the new earl was only awarded a small portion of the lands and possessions that went with the earldom. The rest stayed under the control of his step-grandmother. A majority of Westmorland's remaining years would be spent in a power struggle with his uncles and cousins for control of the Neville lands. The most powerful of which was Richard Neville, who had inherited the Earldom of Salisbury by right of his wife. By 1443, Westmorland and Salisbury had reached an agreement that Westmorland should receive Raby Castle (a landmark property of the Nevilles) in exchange for dropping all other claims in favor of Salisbury and his brothers. Although the deal was a raw one for Westmorland from a financial standpoint, he seems to have been content with it, choosing to live a quieter life compared to his kinsmen.

Westmorland remained semi-active in politics in the following years but began suffering from some sort of mental disorder in the earl 1460s, which hampered his activities and placed him under the guardianship of numerous kinsmen for the remainder of his life. The sickness probably put Westmorland into a sort of blissful ignorance, so to say. Although his main Neville rival Salisbury had been executed in 1460, the younger Nevilles seemed to be wielding all the power, led by Salisbury's son, the Earl of Warwick. Westmorland, despite his mental illness, would survive his cousin Warwick, who was killed in battle in 1471. By this point, most power in England's north was possessed by Richard, Duke of Gloucester, brother to King Edward IV and the future King Richard III. Gloucester even used Westmorland's beloved Raby Castle as his own personal residence from time to time. Westmorland finally succumbed to death in 1484 at roughly seventy-seven years of age, having survived many of his familial rivals, yet not having much to show for it.
Westmorland in Shakespeare
Appears in: Henry VI, Part 3
The Earl of Westmorland appears in the opening scene of 3 Henry VI, in the aftermath of the Yorkist victory at St Albans, as a Lancastrian supporter. When Henry VI agrees to make York his heir, Westmorland is appalled that the king should disinherit his own son and departs in disgust. He is not seen or mentioned again.
References
Pollard, A. J. 'Neville, Ralph, second earl of Westmorland (b. in or before 1407, d. 1484)', Oxford Dictionary of National Biography, Oxford University Press, Sept 2004; online edn, Jan 2008 [http://www.oxforddnb.com/view/article/19952, accessed 12 Jan 2010]