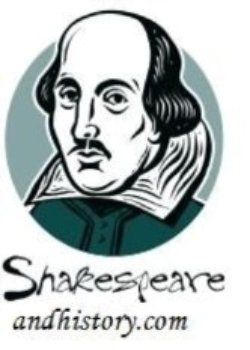 Edmund Shaw
Born: Unknown
Died: April 20, 1488

Shaw in History
Virtually nothing is known of the life of Edmund Shaw until he was apprenticed to a goldsmith in 1450. He finished the apprenticeship in 1458 and seems to have climbed to a place of prominence in his field fairly quickly as he was made engraver to the tower of London just four years later. Through the next two decades, Shaw would continue to build his reputation as a top-notch goldsmith and even formed a sort of relationship with King Edward IV, whom he lent money to on several occasions. Shaw also began to show an interest in politics, being elected alderman and then sheriff of Cripplegate in 1473-74. In 1482, Shaw achieved his greatest accomplishment when he was elected Mayor of London. The following year, when Edward IV died and the throne was ultimately usurped by his brother Richard, Duke of Gloucester, Shaw's brother Ralph, a well-educated preacher, delivered a sermon claiming that Gloucester was the most valid claimant to England's throne. Although the sermon gained Ralph widespread hatred among England's people, it will show little surprise that both brothers were given preferential royal treatment when Gloucester ascended the throne as Richard III shortly thereafter. Edmund was knighted, made a member of the privy council and given numerous other rewards from the new king. Ralph Shaw died in 1484 but Edmund was able to survive the downfall of Richard III, and the accession to the throne of Henry VII, virtually unscathed. He died quietly in 1488 as a man who will, unfortunately, be most remembered for his support of the tyrant King Richard III.
Shaw in Shakespeare
Appears in: Richard III
Edmund Shaw appears briefly within Richard III as Lord Mayor of London. He is present when the head of the recently executed Lord Hastings is brought in and is convinced by Gloucester and Buckingham to tell the people that he was executed for just reasons. Shaw is seen once more in the scene where Buckingham "convinces" Gloucester to allow himself to be crowned king.
References
Tucker, P. 'Shaw , Sir Edmund (d. 1488)', Oxford Dictionary of National Biography, Oxford University Press, Sept 2004; online edn, Jan 2008 [http://www.oxforddnb.com/view/article/25248, accessed 20 April 2010]