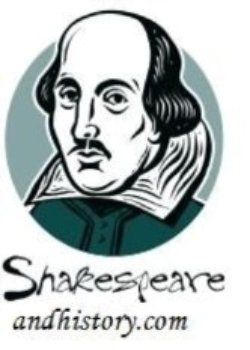 Edward Plantagenet, 17th Earl of Warwick
Born: February 25, 1475
Warwick, Warwickshire, England
Died: November 28, 1499
Tower Hamlets, London, England (Age 24)

Warwick in History
The wretched life of Edward Plantagenet began in 1475 when he was born the eldest son of George, Duke of Clarence (a younger brother of Edward IV) and his wife Isabel Neville, daughter of Warwick the "Kingmaker." Isabel died the year following Edward's birth, and after Clarence was executed for treason by Edward IV in 1478, Edward (who was only three) and his elder sister Margaret were orphans. Edward IV died in 1483 and was briefly succeeded by his young son as Edward V. However, Edward IV's one remaining brother, Richard, Duke of Gloucester, imprisoned the king and his younger brother, executed several of their maternal relatives (who were bitter enemies of Richard's) and placed himself on the throne as Richard III. During this period Edward was kept in semi-captivity due to the fact that many would say he possessed a better claim to the throne than Richard himself (Clarence was an elder brother of Richard). Richard III's reign would only last two years, and in 1485, he was killed at the Battle of Bosworth defending himself against the forces of the Earl of Richmond, who subsequently had himself crowned as Henry VII.

Bosworth was a major turning point in the Wars of the Roses, a lengthy war between the houses of Lancaster and York. With Henry VII, a Lancastrian, now in power, Edward was seen as an immense threat (he was now the most valid Yorkist claimant to the throne) and was immediately imprisoned in the Tower of London. In 1487, the Earl of Lincoln (a cousin of Edward and Richard III's proclaimed heir) and a number of other Yorkist allies championed the cause of one Lambert Simmel (who claimed to be young Edward) in rebellion against Henry VII. Their forces were defeated at Stoke with Lincoln being killed in the battle. Simmel (who was a mere pawn of Lincoln's) was pardoned and given a job in the royal kitchen. In order to prove Simmel was not the real Edward, Henry VII displayed the real man at St. Paul's. Despite being able to style himself Earl of Warwick, Edward continued to be imprisoned in the tower. By 1490, another pretender to the throne emerged in the form of Perkin Warbeck, who claimed to be Richard, Duke of York, younger son of Edward IV and a boy allegedly murdered under orders from Richard III. Warbeck's rebellion gained some momentum but ultimately amounted to nothing, and the pretender was arrested by 1497 and imprisoned in the tower.

Finally, in 1499, it was reported that both Warbeck and Warwick (the former had already attempted to escape) were plotting to escape from prison. This time Henry VII would take no chances, and had both men executed. With Warwick's death the Plantagenet name was officially extinct in the legitimate male line. Warwick's sister would live until 1541, but would follow her brother to the chopping block under orders from Henry VIII. One cannot help but pity Edward Plantagenet. He had been orphaned at a young age, lived a majority of his life in prison, and was executed for the mere fact that he was a potential rival claimant to the throne. It is plain to see that Edward is one of many examples of the innocent lives consumed by the Wars of the Roses between Lancaster and York. Many historians claim that the execution of Edward Plantagenet officially ended the Wars of the Roses. Perhaps he took solace in the fact that his death ended the bloodiest civil war England had ever seen.
Warwick in Shakespeare
Appears in: Richard III
Both Warwick and his sister Margaret appear briefly in Richard III (their actual names are never used) when they are seen mourning the death of their father Clarence, who has been murdered under orders from his brother Gloucester (though this fact is not known at the time). Later in the play, Richard reveals that he has somehow disposed of the boy in order to remove him as an obstacle to the throne. In reality, Warwick was only three at the time of his father's death and unlikely had anything to say about it at the time.

References
Carpenter, Christine. 'Edward, styled earl of Warwick (1475–1499)', Oxford Dictionary of National Biography, Oxford University Press, Sept 2004; online edn, Jan 2008 [http://www.oxforddnb.com/view/article/8525, accessed 28 Dec 2009]