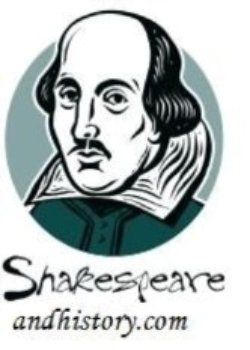 Eleanor de Montfort, Princess of Wales
Born: c. 1258
Died: June 19, 1282 (Age c. 24)

Eleanor in History
The life of Eleanor de Montfort was not a smooth one. In 1265, her father Simon was killed at Evesham while in rebellion against King Henry III. By this point, she was already betrothed to the Welsh rebel LLywelyn ap Gruffydd, soon to be officially acknowledged as Prince of Wales. After Simon's death, Eleanor and her mother fled England for France, where they would remain for the next ten years. In 1275, Eleanor and her brother attempted to travel to Wales so she may officially marry Llywelyn, but their ship was captured and Eleanor became the prisoner of King Edward I. After three years of captivity, Eleanor was released after Llywelyn swore allegiance to Edward I. The two were married later that year. Eleanor died in June 1282, just six months before her husband was killed while rebelling against the king, while giving birth to a daughter.
Eleanor in Shakespeare
Appears in: Edward I
Eleanor de Montfort appears in Edward I as the love interest of both Llywelyn and Roger Mortimer. She is a prisoner of the king, and it is agreed that she will be returned to Llywelyn in exchange for the Welshman's brother David, who (contrary to history) had planned ahead of time with his brother to act as a hostage. Eleanor is returned to Llywelyn but is still lusted after by Mortimer, who disguises himself as a potter in Llywelyn's presence so he may be around his love. When Llywelyn is killed in battle, Mortimer agrees to take care of Eleanor, which she seems to accept. Historically, Eleanor predeceased both her husband and his brother, though she was still alive after both of their deaths in the play.
References
Norgate, Kate. 'Eleanor (c.1258–1282)', rev. Marios Costambeys, Oxford Dictionary of National Biography, Oxford University Press, 2004; online edn, May 2007 [http://www.oxforddnb.com/view/article/19046, accessed 22 May 2010]