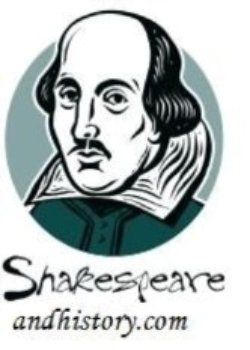 Walter Fitzwalter, 4th Baron Fitzwalter
Born: 1368
Died: 1406
Venice, Italy (Age c. 38)

Fitzwater in History
Walter Fitzwater (or, Fitzwalter, as was his family name historically) was the son of Walter Fitzwalter, 3rd Baron of the same name, and he inherited his father's title in 1386 at the age of eighteen. The younger Walter is said to have been a faithful friend and follower to Thomas of Woodstock, Duke of Gloucester, uncle to King Richard II. It is most likely that Fitzwalter was deeply upset at Gloucester's murder in 1397 and vividly accused the Duke of Aumerle (another nephew of Gloucester's) of committing the crime during Henry IV's first Parliament in 1399. Not much else is known about Fiztwalter's activities. Within the next few years though, he was on a voyage from Rome to Naples where he was captured by Saracens and imprisoned in Tunis. Fitzwalter was ultimately ransomed but seems to have left the ordeal shaken to say the least and died soon after in 1406. His titles and estates were left to his eight-year-old son Humphrey.
Fitzwater in Shakespeare
Appears in: Richard II
Fitzwater appears in only two scenes of Richard II and is one of the many noblemen who sided with Henry Bolingbroke over the king. He is shown accusing the Duke of Aumerle for the murder of Gloucester (in the scene where King Henry interrogates Bagot for his part in the murder) and participates in the heated argument that follows. Fitzwater is not seen again until the final scene of the play when he informs Henry of the executions of several members of the Earls Rebellion.

References
Starr, Christopher. 'Fitzwalter family (per. c.1200–c.1500)', Oxford Dictionary of National Biography, Oxford University Press, 2004 [http://www.oxforddnb.com/view/article/54522, accessed 19 Oct 2009]