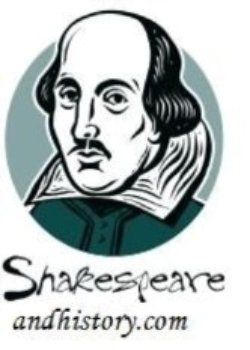 Henry Holland, 3rd Duke of Exeter
Born: June 27, 1430
Tower Hamlets, London, England

Died: September, 1475 (Age 45)

Exeter in History
Henry Holland had close Lancastrian ties through his grandmother Elizabeth, who was a sister of King Henry IV. By 1446, he married Anne, daughter to the Duke of York, effectively giving him ties to both the house of Lancaster and that of York. The year following the marriage, Henry's father John died and left him the Dukedom of Exeter, which John had been awarded in 1444. Since the new duke was still underage, he was made a ward of York. Unfortunately, the dukedom was not an especially profitable one, and even after he came into his full inheritance, Exeter struggled financially. This financial struggle seems to be the obvious link to Exeter's later treacherous and seemingly nonsensical behavior. The duke had hoped to be made protector of the realm during King Henry VI's bout of madness in 1453 (given his close Lancastrian ties), but the position was instead given to York. All other important positions were given to others, and Exeter, feeling excluded and betrayed, attempted to stir up a rebellion in the north, with the help of the Scots, to push his claims to the Duchy of Lancaster. The rebellion was a complete failure, and Exeter was imprisoned for nearly a year as a result.

Exeter was released in 1455 just when the Wars of the Roses were beginning, and the duke fought in several losing battles during the next six years on the side of the Lancastrians. When Henry VI was deposed in 1461 by York's son Edward (York himself had been killed the previous year), Exeter and the other Lancastrians were forced to flee England. Exeter lived wretchedly in Burgundy for the next nine years until he returned to England in 1470 when the Earl of Warwick deposed Edward IV and placed Henry VI back on the throne. Unfortunately, the Lancastrian revival would be short-lived, and Exeter was be mortally wounded at the Battle of Barnet, a decisive Yorkist victory that saw the defeat and death of Warwick. Shortly after Barnet, the Lancastrian forces led by Queen Margaret and her son Edward were defeated by the Yorkists (Prince Edward being killed in battle) at Tewksbury. Henry VI was executed soon after that, and Exeter was forced to take sanctuary in London; he was eventually extracted and imprisoned. His wife divorced him in 1472, but Edward IV decided to release him in 1475 to take part in his French expedition. On the journey home, Exeter supposedly drowned at sea, providing him with a miserable death to end a sub-par life. It is widely believed that he was thrown overboard for the fact that he was a Lancastrian supporter. Many historians will say this theory is certainly not without merit.
Exeter in Shakespeare
Appears in: Henry VI, Part 3
Exeter appears in the first scene of 3 Henry VI as a Lancastrian supporter. After York presses his claim to the throne, Exeter seems to falter and support him, yet he does not officially switch his allegiance and is an advocate for peace between the two factions. He appears in one scene later when the the Yorkists capture Henry VI for the second time; both men are thrown in prison, and Exeter is not heard from again. This capture is strictly Shakespeare's invention since it is documented that Exeter was free to fight at Barnet, where he is badly wounded. In the anonymous play 1 Edward IV, the fictional character Harry Stranguidge is accused of murdering the duke at sea while the men were returning home from French campaign - a fate that would seem to match up with Exeter's historical demise.

References
Hicks, Michael. 'Holland, Henry, second duke of Exeter (1430–1475)', Oxford Dictionary of National Biography, Oxford University Press, 2004 [http://www.oxforddnb.com/view/article/50223, accessed 11 Jan 2010]