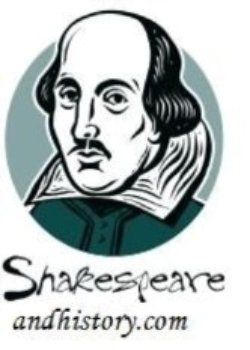 Joan of Acre
Born: April, 1272
Acre, Jerusalem
Died: April 7, 1307
Clare, Suffolk, England (Age 35)

Joan in History
Joan was born in Acre while her parents, the future King Edward I and Queen Eleanor, were on pilgrimage to the Holy Land. The prince would become king later that year and slowly but surely returned to England for his coronation. Joan, meanwhile, was raised in Ponthieu with her grandmother until she was brought to England in 1278. It was first suggested that Joan would marry Hartman, son of Rudolf of Hapsburg, King of the Romans. However, Hartman drowned and Joan was officially betrothed to Gilbert de Clare, Earl of Hertford and Gloucester (1283). The marriage did not take place until 1290, when Joan was eighteen, and seems to have been a happy one, despite the nearly thirty year age difference between the two, and resulted in the birth of a son and three daughters. De Clare died in 1295, leaving all his lands to Joan, who then went on to marry Ralph de Monthermer, a squire within de Clare's household. The king was upset with this marriage at first, imprisoning de Montermer, but gradually seems to have come to terms with it. Joan enjoyed yet another pleasant marriage which saw the birth of two sons and a daughter, before her premature death in 1307 at the age of thirty-five.
Joan in Peele
Appears in: Edward I
Within Edward I, Joan appears as the faithful and humble daughter of King Edward and Queen Eleanor. She is betrothed to, and subsequently married to, Gilbert de Clare, Earl of Gloucester. It is later announced, by Edmund, Earl of Lancaster, that Joan has passed away. She is gravely mourned by Gloucester, who is, in turn, comforted by the king, who had also just lost his own wife. Joan's death within the play is strictly Peele's own invention. Historically, Joan survived her husband by twenty-two years. In addition, she was most certainly still alive when Llywelyn's brother Dafydd was executed (which ends the play), dying twenty-four years later. Further still, Joan did not marry Gloucester until 1290, seven years after David's execution.

References
Ward, Jennifer C. 'Joan , countess of Hertford and Gloucester (1272–1307)', Oxford Dictionary of National Biography, Oxford University Press, Sept 2004; online edn, Jan 2008 [http://www.oxforddnb.com/view/article/14821, accessed 22 May 2010]