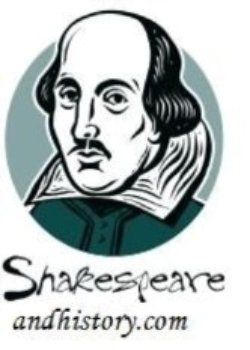 Sir John Bussy
Born: Unknown
Died: July 29, 1399
Bristol, England

Bussy in History
Sir John Bussy originally came to fame as a servant to John of Gaunt, uncle to King Richard II. He served the House of Lancaster faithfully and was appointed Sheriff of Lincolnshire on several different occasions. In 1394, he was made Speaker of the House of Commons and continuously gained favor in the eyes of King Richard. Bussy played a large part in destroying the Lords Appellant (those who had humiliated the king nine years earlier) at the Revenge Parliament in 1397 and took his share in the spoils that were left from the exiled and executed lords. The following year, when the two appellants who had not been tried (Henry Bolingbroke and Thomas Mowbray) were at odds, it was Bussy who recommended that the king exile them. After the exiles were complete, Bussy again took his share of the spoils from Mowbray's estates and played a huge part in confiscating Bolingbroke's inheritance when his father John of Gaunt died the next year. Later that year (1399), the king used Bolingbroke's inheritance to embark on an expedition to Ireland to put down the rebellions there; Bussy remained behind. Soon after, Bolingbroke invaded England (claiming at first to only want his father's inheritance but ultimately claiming the crown) and arrested a number of Richard's favorites. Bussy, along with Sir Henry Green and the Earl of Wiltshire, went into hiding but were among the first captured and executed under Bolingbroke's orders on July 29, 1399. John Bussy had loyally served Bolingbroke's father but had betrayed him beyond reprieve when he helped confiscate his possessions after his death. He paid the ultimate price.
Bussy in Woodstock
John Bussy appears in Thomas of Woodstock as "William Bushy" and is one of the king's favorites. Historically, Bussy, Bagot and Greene were not favorites of Richard during the rebellion of 1387, but were when Woodstock was murdered. This is one of several examples of the intertwining of the events of 1387-88 and 1397.

Bussy in Shakespeare
Appears in: Richard II
Bussy (or "Bushy" as he is known in the play), along with Bagot and Green, is one of King Richard's favorites. He shows himself to be a bad influence on the king and is widely hated. When Bolingbroke returns from exile, Bushy and Green go into hiding but are found and promptly executed. Bolingbroke claims that the primary reason for their execution was their misleading of Richard.
References
Gillespie, James L. 'Bussy, Sir John (d. 1399)', Oxford Dictionary of National Biography, Oxford University Press, 2004 [http://www.oxforddnb.com/view/article/4172, accessed 13 Oct 2009]