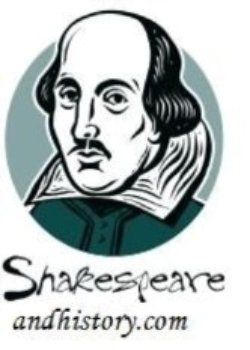 John Morton, Bishop of Ely
Born: c. 1420
Dorset, Dorcestshire, England
Died: September 15, 1500
Sevenoaks, Kent, England (Age c. 80)

Ely in History
John Morton is a prime example of the archetypal clerical politician seen in medieval and renaissance England and undoubtedly reminds one of men such as Cardinal Henry Beaufort or, later on, Cardinal Thomas Wolsey. Practically nothing is known of Morton's life before the late 1440s when he was enrolled at Oxford. He would go on to receive his bachelors and doctorate degrees in civil law (BCL & DCL respectively) and would do a great amount of work for the university throughout his life. Morton also began a career in the church and was given several small rectories to run. By 1456, at a time when civil war between the rival houses of Lancaster (led by King Henry VI) and York (led by the Duke of York) had already erupted, Morton had gone into royal service, being made chancellor of Edward, Prince of Wales.

Being an experienced lawyer by this point, Morton was responsible for drafting the bills of attainder against the Yorkist lords in 1459. This would prove to be a detrimental move on Morton's part because, in 1461, York's eldest son would have himself crowned as King Edward IV (York had been killed in battle the year prior) after chasing away Henry VI and the Lancastrians. After the Yorkist victory at Towton, Morton was captured as he attempted to escape to Scotland and was thrown in the tower and, ultimately, attainted. Luckily, Morton was able to escape from prison and join the exiled Lancastrian court, consisting of Queen Margaret and Prince Edward, in France, where he would remain until the brief Lancastrian readeption in 1470-71. Unfortunately, Edward IV returned from his short exile and decisively defeated the Lancastrians to reclaim his throne. Prince Edward was killed in the action and Henry VI murdered shortly after, officially ending the house of Lancaster and forcing Morton to declare allegiance to Edward IV and the Yorkists. His surrender was accepted and he received a full pardon.
Despite his past loyalties to the house of Lancaster, Morton was still able to become a major player in Edward IV's government. He was created master of the rolls (1472) and was used as an envoy on several occasions to the courts of France and Burgundy, playing a part in the Treaty of Picquigny (1475). Morton also continued to build on his power in the church, acquiring several archdeaconries and being named Bishop of Ely by the pope in 1478. Unfortunately, Ely suffered a setback when Edward IV died and the throne was usurped by his brother Richard, Duke of Gloucester, in 1483. Ely was suddenly arrested, imprisoned and attainted by the new king. He was put in the custody of the Duke of Buckingham, Richard III's staunchest supporter, and when the duke soon after rebelled, it is likely that Ely played a part in the rebellion. Buckingham's rebellion was soon put down, and the duke executed, but Ely was able to escape to Flanders where he joined the court of Henry Tudor, an obscure Lancastrian claimant to England's throne. Ely then traveled to Rome where he informed the Pope of Tudor's intent to usurp the throne from Richard III, with complete success. Tudor invaded England in 1485 and defeated Richard III in battle, the king himself being killed, and had himself crowned as King Henry VII.

For his loyalty, Ely was greatly rewarded by the new king, being made chancellor of England and being appointed to the royal council. In 1486, Ely received an even greater honor when he was created Archbishop of Canterbury. Throughout the rest of his life, Canterbury remained loyal to Henry VII and continued to be active in both politics and the church. He was a huge advocate of rights for the church and believed that it could work together with the government without being completely destroyed (ironically it would be Henry VII's son and grandchildren that would completely destroy that relationship). In addition, he remained active at the universities. By the end of his life, Canterbury was not popular amongst the common people (despite being a valuable member of the king's government) and was blamed for a number of taxes inflicted on the people. He was personally named by the Cornish rebels when they revolted in 1497. Despite his unpopularity, it cannot be denied that John Morton was a good man to have in royal service and had proved so throughout his life. He died, most likely of plague, in 1500 as a man of roughly eighty.
Ely in Shakespeare
Appears in: Richard III
John Morton, Bishop of Ely appears briefly in Richard III and is seen at a conference with several lords as they debate when Edward V's coronation should be. Gloucester then enters and asks Ely for some strawberries from his garden. Ely fetches the strawberries but returns to find Gloucester in a foul mood. The duke then arrests Hastings and has him executed. Later in the play, it is announced that Ely has joined the Earl of Richmond in exile against the new king Richard III.
References
Harper-Bill, Christopher. 'Morton, John (d. 1500)', Oxford Dictionary of National Biography, Oxford University Press, 2004 [http://www.oxforddnb.com/view/article/19363, accessed 20 April 2010]