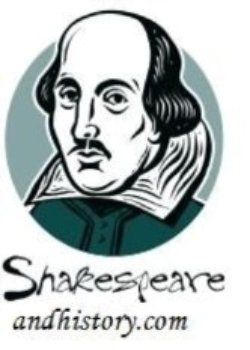 Sir William Gascoigne, Lord Chief Justice
Born: c. 1350
Gawthorpe, Yorkshire, England

Died: December 17, 1419 (Age c. 69)

Lord Chief Justice in History
Sir William Gascoigne led a relatively quiet life during the reign of Edward III. He was certainly well educated and held several minor government positions. Gascoigne continued to rise in government during the reign of Richard II but did not truly shine until Henry Bolingbroke (a man Gascoigne had served for a number of years) usurped the throne from King Richard and had himself crowned Henry IV. In 1400, the year following Henry's accession to the throne, Gascoigne was created Chief Justice of the king's bench. He played a part in subduing the Percy rebellion of 1403 but seems to have objected to the execution of Richard Scrope, Archbishop of York, in 1405, for his part in another rebellion against the king. During his tenure as Chief Justice, Gascoigne developed a reputation for having a very strict sense of justice, and certain chronicles report that he even had Prince Hal, the future Henry V, arrested at one point. There may be a kernel of truth to this story represented by the fact that Henry V did not retain Gascoigne as Chief Justice after his own accession to the throne in 1413. After his dismissal, Gascoigne retired from public life and died in 1419 at around the age of sixty-nine.

Lord Chief Justice in Shakespeare
Appears in: Henry IV, Part 2
In 2 Henry IV, the Lord Chief Justice (he is never referred to by his name) is a rather strict authoritarian figure who attempts to arrest Sir John Falstaff for his participation in the robbery at Gadshill in 1 Henry IV. He also has problems with Prince Hal and is extremely worried when Hal ascends the throne after the death of his father. Apparently, the Lord Chief Justice had arrested Hal at one point, though this is not shown in the play. The new Henry V surprises the Chief Justice by commending his loyal and just actions, despite the fact that they resulted in his arrest at one point. Gascoigne is last seen with Henry V at his coronation and reprimands Falstaff for accosting the new king, whom he thinks is still a good friend of his. King Henry casts off his old tavern buddies and departs with the Chief Justice and his brothers at his side. This can most likely be attributed by Shakespeare once again being led astray by his sources (a distinct possibility) or slightly modifying historical events for dramatic purposes (an even more distinct possibility) because, in reality, it must be remembered that Henry V did not retain Gascoigne as Chief Justice after his accession, therefore indicating a possible negative relationship between the two men.

References
Powell, Edward. 'Gascoigne, Sir William (c.1350–1419)', Oxford Dictionary of National Biography, Oxford University Press, 2004 [http://www.oxforddnb.com/view/article/10427, accessed 9 Nov 2009]