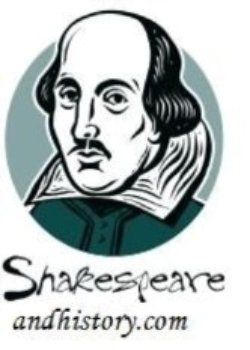 William Sandys, 1st Baron Sandys of the Vyne
Born: 1470
Sherborne St. John, Hampshire, England

Died: December 4, 1540
Sherborne St. John, Hampshire, England (Age 70)

Sandys in History
William Sandys is a prime example of a man who held on to royal favor throughout his life by making use of his connections and not becoming too involved in affairs. He began his career as a soldier for Henry VII, fighting in Flanders (1492) and taking part in the suppression of the Cornish rebellion (1497). Sandys first came to royal favor through his father-in-law, Reginald Bray, a top adviser of the king. Therefore, Sandys was given a number of important, and lucrative, positions in his native Hampshire and was created a knight of the king's body. The favor Sandys was shown continued to an even greater extent with the accession of Henry VIII, who immediately established him as one of his favorites, awarding him with many more lucrative lands and offices, and even making personal visits to Sandys' home, the Vyne.

Sandys also continued to serve as a soldier and diplomat, taking part in the French expedition (1513) and participating in the Field of the Cloth of Gold (1520). He was made treasurer of Calais (1517) and, most significantly, he was created Baron Sandys in 1523 for his services. During this period, Sandys made a powerful ally in Cardinal Thomas Wolsey, the king's top adviser and a man much despised by many others at court. Despite his friendship with the cardinal, Sandys was able to survive his downfall (1530) and also kept seemingly cordial relations with the Boleyn family (Henry VIII had gone to extreme measures to divorce his first wife to marry Anne Boleyn), despite the fact that he was an obvious religious conservative (the Boleyns were avid reformists). Sandys received another high honor in 1526 when he was made lord chamberlain, securing his place in the king's favor. He also continued to participate in major events within the kingdom, such as the trial of Anne Boleyn (1536); the baptism of Prince Edward; and the funeral for Queen Jane (1537). Sandys died quietly at his home in late 1540, being one of few men who can say they stayed in the king's good graces for a majority of his reign.
Sandys in Shakespeare
Appears in: Henry VIII
Lord Sandys is a minor character within Henry VIII. He is used in a comical sense when he is seen mocking French fashion in one scene and is seen engaging in a sexually charged conversation with Anne Boleyn and other women at Wolsey's party at York Place. Sandys is seen once more in a more serious setting at the execution of the Duke of Buckingham before disappearing from the play.
References
Fritze, Ronald H. 'Sandys, William, first Baron Sandys (c.1470–1540)', Oxford Dictionary of National Biography, Oxford University Press, 2004 [http://www.oxforddnb.com/view/article/24653, accessed 28 April 2010]