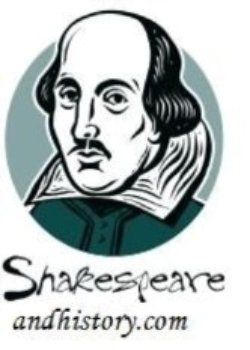 Lady Margaret de Clare, Countess of Gloucester
Born: c. 1291
Died: April 9, 1342 (Age c. 51)

Margaret in History
Margaret de Clare was the daughter of the powerful Gilbert de Clare, Earl of Gloucester, and Joan of Acre, daughter of King Edward I. This left her in close relation to three different kings (granddaughter to Edward I, niece to Edward II and cousin to Edward III). In 1307, Margaret was married to Piers Gaveston, Earl of Cornwall, a favorite of Edward II and a man who was hated by England's nobility. The couple had one daughter, Joan, born just months before Gaveston was executed by the magnates (1312). Margaret's brother Gilbert died at the Battle of Bannockburn (1314), and Margaret spent a number of years in debate with her two sisters over the division of the de Clare inheritance. By 1317, Margaret had married Hugh Audley, another favorite of the king's, but the marriage produced no children. Margaret died in April 1342.
Margaret in Marlowe
Appears in: Edward II
Margaret de Clare appears in Edward II as the king's niece and the heiress of the recently deceased Earl of Gloucester. For this reason, the king chooses her as a bride for his favorite Piers Gaveston. Margaret seems to be fully in love with Gaveston, and the two are married. Unfortunately, Gaveston is taken and executed shortly after the marriage and Margaret disappears from the play. Within the play, Margaret is said to be the heiress of her father, who has recently died; this is not true. Historically, Margaret's father died in 1295, well before the action of the play began, and was succeeded in the earldom of Gloucester by his son Gilbert, Margaret's brother. The younger earl was killed in battle in 1314, two years after Gaveston's death. Furthermore, Margaret was still fighting for the de Clare inheritance with her two sisters and their respective husbands for years after her first husband died. It is most likely Marlowe created this false situation to further the king's generous gifts to his favorite by throwing in the marriage to a wealthy heiress.

References
Hamilton, J. S. 'Clare, Margaret de, countess of Gloucester (1291/2?–1342)', Oxford Dictionary of National Biography, Oxford University Press, Sept 2004; online edn, Jan 2008 [http://www.oxforddnb.com/view/article/39593, accessed 4 June 2010]