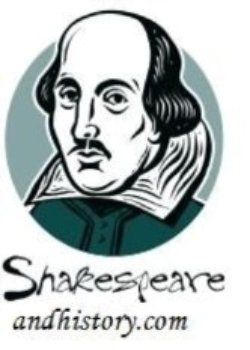 Sir Robert Brackenbury
Born: Unknown
Died: August 22, 1485
Bosworth, Leicestershire, England

Brackenbury in History
Little is known about the life of Sir Robert Brackenbury until the mid-1470s when he came into the service of Richard, Duke of Gloucester, brother of King Edward IV. Brackenbury served the duke loyally for the next several years, and it is not surprising that his status was elevated when Gloucester usurped the throne from his nephew in 1483. As a reward for his loyalty Brackenbury was awarded the position of constable of the tower for life, giving suspicion that he may have had some sort of involvement in the supposed murder of the princes in the tower (Edward V and his brother the Duke of York) whom Richard had imprisoned there. There is no evidence, however, that suggests Brackenbury was involved, and most chroniclers place the blame on Sir James Tyrrell. Later that year, Brackenbury helped subdue the rebellion of the Duke of Buckingham and was given many more rewards for his services. These gifts continued throughout the remainder of Richard III's reign, until Brackenbury became one of the king's most rewarded subjects. Brackenbury's loyalty to the king certainly showed when the Earl of Richmond returned to England in 1485 with the intention of seizing the throne. The two armies met at Bosworth where Richmond handed the royal army a decisive defeat. Brackenbury, as well as the king himself, was killed in the battle, and Richmond was crowned King Henry VII. Despite his loyal service to the crown and all his immense rewards as a result, Robert Brackenbury could not escape from a sinking ship so decided to go down with it.
Brackenbury in Shakespeare
Appears in: Richard III
Robert Brackenbury is a minor character in Richard III and is seen as the lieutenant of the tower when Clarence is imprisoned there. He is sympathetic to the duke and acts as a friend to him. When the two murderers that Gloucester hired to kill his brother arrive to do their duty, Brackenbury is reluctant to let them in but ultimately is forced to do so. In the plays final scene, it is announced that Brackenbury has died fighting for Richard III at Bosworth. In reality, Brackenbury was not the lieutenant of the tower when Clarence was executed there in 1478. He was not awarded that position until after Richard III's accession in 1483.

References
Horrox, Rosemary. 'Brackenbury, Sir Robert (d. 1485)', Oxford Dictionary of National Biography, Oxford University Press, Sept 2004; online edn, Jan 2008 [http://www.oxforddnb.com/view/article/3162, accessed 11 Jan 2010]