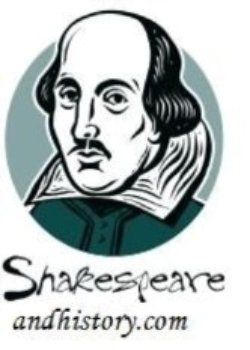 Thomas Bourchier, Archbishop of Canterbury
Born: c. 1411
Died: March 30, 1486

Sevenoaks, Kent, England (Age c. 75)

Canterbury in History
Thomas Bourchier owes his rapid rise within the church largely to the fact that he possessed royal blood. He was the grandson of Thomas of Woodstock, fifth surviving son of King Edward III, through Woodstock's daughter Anne. Thomas was sent to Oxford (where he ultimately received his MA), and by the time he reached his upper teens, he was being awarded with positions in the church. Officially ordained into the church in 1429, Thomas was quickly promoted to Bishop of Worcester in 1433, despite the fact that he was under the minimum age to receive such a position (his royal blood undoubtedly helped him). Thomas received an even greater honor when he was awarded the see of Ely in 1444, one of England's most wealthy dioceses. All throughout this period, Thomas had also been building up his reputation as a politician in the government of King Henry VI. When, in the 1450s, tensions arose between the houses of Lancaster (led by the king) and York (led by the Duke of York), Thomas seems to have remained fairly neutral, arguing both for the Duke of Somerset (a primary figure in the house of Lancaster) and the Duke of York. While Henry VI was in one of his numerous hazes from the mental illness he suffered from, Thomas was made chancellor of England and continued to press for peace between the two rival houses, despite the fact that civil war was practically inevitable by this point.

Additionally, Thomas was promoted to Archbishop of Canterbury in 1455, the highest honor possible in England. By the end of the decade though, after several battles, all members of the house of York were attainted and forced to flee the country. However, they soon after returned and captured the king after a victory at Northampton, forcing him to name York as his heir. At first, Canterbury remained loyal to Henry VI. It appears though, that he was unhappy that two of his nephews were attainted along with the Yorkists. This, on top of the fact that his influence was gradually declining because of the rise of Queen Margaret's party, seems to have been the reason for his defection to the side of the Yorkists, and York most certainly sent him a copy of their manifesto before his return to England. Canterbury still appears to have been against deposing Henry VI and did not support the act until after York's death at Wakefield. In 1461, Canterbury supported York's eldest son's accession to England's throne as Edward IV, and it was he that crowned the new king.
During Edward IV's reign, Canterbury was one of his most trusted supporters and was greatly rewarded for his services in the form of important responsibilities and lucrative positions. To his great honor, he was also made a cardinal by the pope (although his official accession to the title was a prolonged one). Unfortunately, by 1470, Edward IV's crown was in jeopardy. His most powerful supporter, the Earl of Warwick, and his own brother, George, Duke of Clarence, were in rebellion against him. With the help of Louis XI of France and Queen Margaret, Warwick and Clarence were able to take the king by surprise, causing him and his party to flee to Burgundy, where they would remain for the next six months while Warwick and Clarence ruled England, under the name of Henry VI (who had been released from imprisonment and placed back on the throne). This was not a pleasant situation for Canterbury considering the fact that he had been given the position of cardinal over Warwick's brother George, Archbishop of York, and Canterbury was promptly arrested, though seemingly not imprisoned. Luckily, Henry VI's readeption would not last long, and Canterbury was able to accomplish two crucial tasks: He was able to talk Clarence into rejoining his brother's faction and was able to inform Edward IV of the safest place to land when he returned to England to reclaim his throne. After Edward finally did return, he handed the Lancastrians two major defeats at Barnet and Tewksbury. When all the dust settled, Warwick, Henry VI and his son, Prince Edward, were all dead, along with all significant members of the house of Lancaster. Edward IV could now reign in peace for the next twelve years.

During the second half of Edward IV's reign, Canterbury remained a highly influential figure. He was part of the executive body left in charge of England when Edward IV departed for France (1475) and took part in peace negotiations between the king and Louis XI. When Edward IV suddenly died in 1483, Canterbury took care of the funeral arrangements and helped prepare the new King Edward V for his coronation. However, the king and his party, which included several of his maternal relatives, were intercepted on their way to London by Edward IV's brother Richard, Duke of Gloucester. Gloucester arrested the king's uncle and half-brother (eventually executing them) and placed the king in the tower, supposedly only await his coronation, as was the tradition. At this point, Edward V's mother, Elizabeth Woodville, took her younger son Richard, Duke of York, into sanctuary. Gloucester attempted to extract his nephew so that he may join his brother in the tower and certain chronicles will reveal that it was Canterbury who convinced the queen mother to release her son into Gloucester's custody.

York was released and thrown in the tower, where he and his brother the king would disappear, most likely murdered under orders from Gloucester. Gloucester then proceeded to bastardize the princes and have himself crowned as King Richard III. It does not appear as if Canterbury had any idea that Gloucester would commit such heinous acts and, most likely, did not have any malicious intent when he played his part in extracting York from sanctuary. This is supported by the fact that he played no role in the new king's government (aside from crowning him) and retired quietly to his country estates. When Richard III was deposed and killed in battle in 1485, Canterbury crowned both the new King Henry VII and his queen, Elizabeth, the eldest daughter of Edward IV. Canterbury died the following year as a man in his mid-seventies, after a successful career in both the church and government of England. The one event that taints his life is the incident with York and his extraction from sanctuary, but again, it is unlikely he had any bad intentions.
Canterbury in Shakespeare
Appears in: Richard III
Thomas Bourchier, Archbishop of Canterbury, appears briefly in Richard III where he is convinced by Gloucester and his followers to extract Edward IV's younger son, the Duke of York, from sanctuary. Canterbury agrees to do so, but we are left to believe that he does so with noble intentions (to protect the sanctity of sanctuary) and knew nothing of Gloucester's real intentions. This portrayal seems accurate with the historical Archbishop.
References
Clark, Linda. 'Bourchier, Thomas (c.1411–1486)', Oxford Dictionary of National Biography, Oxford University Press, 2004 [http://www.oxforddnb.com/view/article/2993, accessed 19 April 2010]