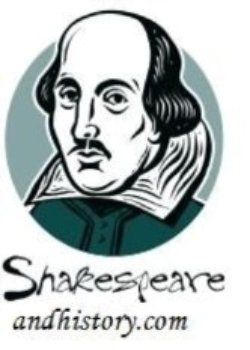 Thomas Grey, 1st Marquess of Dorset
Born: c. 1455
Died: September 20, 1501

London, England (Age c. 46)

Dorset in History
Although his mother, Elizabeth Woodville, would become Queen of England before he had reached his tenth birthday, things did not begin well for Thomas Grey, when his father was killed at the second Battle of St. Albans in 1461, fighting for the Lancastrian army. Although the Lancastrians won that specific battle, their rivals, the Yorkists, would soon seize power from them, and their leader, the new Duke of York, had himself crowned as King Edward IV later that year. Events took an more promising turn for the Grey/Woodville family when the king secretly married Grey's mother in 1464. To further her son's prospects, Queen Elizabeth suggested that Thomas marry Anne Holland, daughter and heir to the Duke of Exeter. The marriage took place in 1466, but was interrupted when the Yorkists were overthrown by the Lancastrians in 1470, and Thomas and his whole family were forced into exile for the next six months. When Edward IV returned to England to reclaim his throne, Thomas took part in the decisive Yorkist victory at Tewksbury and, as some chronicles will state, played a role in the death of Prince Edward, only son and heir of the former King Henry VI.

With the Yorkists back in control, Thomas once again was brought back into royal favor (and created Earl of Huntingdon for his services), but lost any chance of inheriting his wife's estates when she died in 1474. Almost immediately after Anne's death, Thomas was betrothed to another wealthy heiress named Cecily Bonville and, through her, became one of England's richest men. Additionally, Grey was created Marquess of Dorset. The new marquess continued to loyally serve Edward IV throughout the remainder of his reign, accompanying him on the French expedition (1475) and playing a role in the execution of the king's brother, George of Clarence (1478). When Edward IV suddenly died in 1483 and was succeeded by his young son as Edward V, Dorset's prospects were once again raised. Dorset, his brother Richard, and their uncle, Earl Rivers, were all assigned to be councilors to the new underage king. The Woodville victory, however, would be short lived.
A powerful enemy existed for the Woodvilles in the form of Edward IV's one remaining brother, Richard, Duke of Gloucester, who was assigned to be protector of the realm during his nephew's minority reign. Gloucester would ultimately prove to want more than just the protectorate and intercepted the king's party on its way to the coronation ceremony. He then proceeded to arrest Earl Rivers and Richard Grey (the men were eventually executed) and seized control of the king. Gloucester also gained possession of the king's younger brother, the Duke of York, and imprisoned both boys in the tower, where they were never to be seen again, and had himself crowned as Richard III. At this point, both Dorset and his mother took sanctuary. Dorset played a part in the rebellion of the Duke of Buckingham (once Richard III's staunchest supporters) which ended up failing miserably and was forced to flee to Brittany (he was attainted by the king shortly after), where he joined the forces of Henry Tudor, a Lancastrian who would ultimately become King Henry VII. Although he was treated kindly by his Lancastrian hosts, the Tudors did not trust him and were even more suspicious when the marquess received a letter from his mother stating that she had struck a deal with Richard III. Despite this supposed "deal," Henry invaded England in the summer of 1485 and defeated Richard III's forces at Bosworth, the king himself being killed in the battle.

Dorset was restored to all his lands and titles by the new King Henry VII but did not possess any of the influence he did during the reign of Edward IV and was indeed still looked upon with a grain of mistrust. During the Lambert Simnel rebellion of 1487, Dorset was imprisoned and not released until after the royal victory at the Stoke later that year. All in all, Henry VII dealt fairly and reasonably with a man who could have proven to be a bitter enemy. Dorset, in turn, remained loyal to his king and participated in the French expedition (1492) and the suppression of the Cornish rebellion (1497) before dying in 1501 as a man in his mid-forties. Unlike many of his family and peers, Dorset was able to survive both the tyranny of Richard III and the vengeance of Henry VII. Although his influence was almost completely obsolete, his wealth and comfortable lifestyle remained. In the end, he should consider himself to be a man of extremely good fortune.
Dorset in Shakespeare
Appears in: Richard III
Thomas Grey, Marquess of Dorset, appears as a minor character in Richard III as a loyal supporter to Edward IV and the House of York. When the Duke of Gloucester has Dorset's brothers and uncle killed, Dorset flees to Brittany where he joins forces with the Earl of Richmond, the man who will ultimately depose the tyrant king.
References
Pugh, T. B. 'Grey, Thomas, first marquess of Dorset (c.1455–1501)', Oxford Dictionary of National Biography, Oxford University Press, 2004 [http://www.oxforddnb.com/view/article/11560, accessed 22 March 2010]