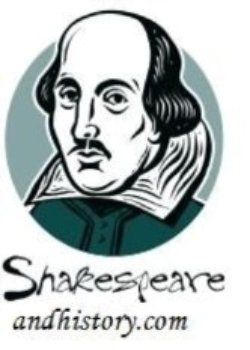 Sir Thomas Lovell
Born: c. 1449
Died: May 25, 1524
Elsing, Norfolk, England (Age c. 75)

Lovell in History
With the exception of his involvement in Lincoln's Inn from 1464 to around 1482, little is known of the early life of Thomas Lovell. He played a part in the rebellion of the Duke of Buckingham against King Richard III (1483), most likely with the Marquis of Dorset, stepson of the late King Edward IV (hinting that Lovell once loyally served the house of York but, like many others, did not approve of Richard III's usurpation of the throne from Edward IV's young son). When Henry Tudor invaded England in 1485 with intentions of deposing Richard III and putting himself on the throne, Lovell threw his support behind the obscure Welsh claimant and fought for him at the Battle of Bosworth Field, where Richard III was killed and Tudor was subsequently crowned as King Henry VII. During the new regime, Lovell was one of Henry's most trusted and competent advisers, serving in political, financial and military affairs. He was speaker of the house of commons; successively treasurer of the king's chamber and household; and he fought at the Battle of Stoke (1487) and at Blackheath (1497). As a reward, Lovell was created a Knight of the Garter (1500). During this time period Lovell was also able to build up a fairly vast fortune through salaries from his many offices and brought economic and political stability to the realm through his work with numerous other councilors. Lovell remained a highly influential figure into the reign of Henry VIII, where he continued to serve as a councilor, financial reformer and military strategist (playing a part in the French expeditions). By this point, Lovell was slowly retiring from public service but still sporadically participated in governmental affairs right up to his death in 1524 as a man of over seventy.
Lovell in Shakespeare
Appears in: Henry VIII
Sir Thomas Lovell is a minor character within Henry VIII. He is present at Buckingham's trial and execution and at the festivities at Wolsey's palace. Later in the play, Lovell is accosted by Bishop Gardiner while he is on his way to inform the king that Queen Anne is in labor but may not survive the birthing process. Gardiner, in turn, claims that he wishes the child well but hopes Anne perishes; he also condemns two of the king's primary advisers, Thomas Cromwell and Thomas Cranmer. In reality, Lovell died in 1524, nine years prior to Anne Boleyn giving birth to Princess Elizabeth and most certainly before either Cromwell or Cranmer came to anything close to a place of power. It is unclear why Shakespeare chooses to use a dead man in this situation when any other living person could have easily been substituted.

References
Gunn, S. J. 'Lovell, Sir Thomas (c.1449–1524)', Oxford Dictionary of National Biography, Oxford University Press, Sept 2004; online edn, Jan 2008 [http://www.oxforddnb.com/view/article/17065, accessed 29 April 2010]