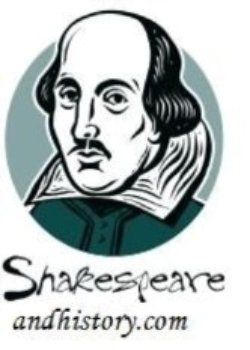 Thomas of Lancaster, 1st Duke of Clarence
Born: September 29, 1388
Kenilworth, Warwickshire, England
Died: March 22, 1421
Bauge, Maine, France (Age 32)

Thomas in History
Thomas of Lancaster was born the second son to Henry Bolingbroke, the eldest son and heir to John of Gaunt, third surviving son of King Edward III. Upon his father's usurpation of the throne from King Richard II in 1399, Thomas and his three brothers (Henry, John and Humphrey) were upgraded to the status of royal princes. Thomas was created a Knight of the Garter the year after his father became king, and throughout his father's reign, he was given the responsibility of keeping Ireland under control (which the king feared would merge with the Welsh in rebellion). He remained in Ireland sporadically until around 1410 when his father's illness forced him to take a more active role at home. Later that year Thomas was created Duke of Clarence and was set to lead an aborted military expedition against the Duke of Burgundy. Upon the death of his father and accession to the throne of his elder brother as Henry V, Thomas returned to England, where he seemed to become somewhat of a right-hand man to his brother (despite their past differences) and was now heir to the throne of the childless Henry V.

When Henry V renewed the Hundred Years War with France, Thomas accompanied him with a large retinue. Unfortunately, he became sick with dysentery during the siege of Harfleur and was forced to return to England, missing the Battle of Agincourt. Over the next several years, as the war continued to escalate, Thomas participated in a large number of successful sieges and battles against the French, desperately attempting to make a name for himself in the battlefield. In 1420, Henry had made a deal with the French through the Treaty of Troys, which stipulated that he would be named heir to the throne of King Charles VI and would marry the French king's daughter Katherine. Despite this truce, Charles VI's son the dauphin (the future Charles VII) had other plans and continued to resist the English occupation of France. Thomas was left in charge of matters in France after King Henry departed for England and was eager to make progress against the dauphin's followers. Therefore, he led a force into Maine and Anjou but was accosted by the dauphin's army and forced to do battle at Bauge. Despite the contrary advice of his commanders, Thomas was wholeheartedly committed to doing battle and was killed in the action. Thomas, Duke of Clarence, has gone down as, by far, the least well-known of the sons of King Henry IV (his younger brothers, John and Humphrey, became important men during the minority reign of Henry VI) but still achieved moderate success. He was ultimately brought down by his eagerness to get out from the shadow of his elder brother Henry V.
Thomas in Shakespeare
Appears in: Henry IV, Part 2
Thomas only appears briefly in 2 Henry IV where he is seen comforting his father in the final hours before his death. He is completely left out of the action of Henry V.
References
Harriss, G. L. 'Thomas , duke of Clarence (1387–1421)', Oxford Dictionary of National Biography, Oxford University Press, Sept 2004; online edn, Oct 2008 [http://www.oxforddnb.com/view/article/27198, accessed 6 Nov 2009]