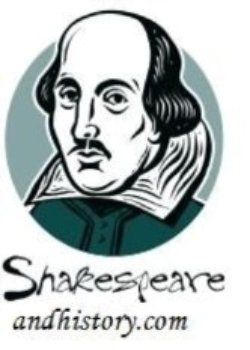 Sir Walter Blount
Born: c. 1347

Died: July 21, 1403
Shrewsbury, Shropshire, England (Age c. 56)

Walter Blunt in History
The best way to describe Sir Walter Blunt (or "Blount" as the family is known historically) is as a loyal Lancastrian follower. Blount was a faithful servant of John of Gaunt, Duke of Lancaster and third surviving son of King Edward III, since the 1360s when he accompanied him to France on several expeditions. Years later, Blount would assist Gaunt in his claim to the throne of Castile (Blount had also married a powerful Spanish woman). As a result of his unswerving loyalty, Blount was rewarded greatly in the form of high-paying positions and important responsibilities for the Lancastrians. One of the primary duties Blount was given was that of mediator, being sent to various countries to make use of his verbal skills. Throughout the reigns of Edward III and Richard II Blount continuously made a name for himself and became a very wealthy man. After Gaunt's death in 1399, and when Gaunt's son Henry Bolingbroke returned from exile to reclaim his father's lands and titles (and soon after the crown), Blount met his new master with a large army to support the future king against Richard, the man he was soon to depose. As one would imagine, Blount retained a position of high influence during the reign of the new Henry IV. When the Percies (the family that had been Henry's biggest supporters in his quest for the crown) rebelled against the king in 1403, Blount fought for the royal forces at the Battle of Shrewsbury against the army of Henry "Hotspur" Percy. Certain chronicles claim that Blount was one of several knights to disguise himself in the king's armor in order to protect the king himself. As a result, Blount was targeted and ultimately killed during the battle (although the royal forces did attain the victory over the rebels). Sir Walter Blount died just as he had lived: as a loyal servant to the house of Lancaster.
Walter Blunt in Shakespeare
Appears in: Henry IV, Part 1
Throughout 1 Henry IV Blunt appears as a loyal servant to King Henry and is looked upon with great respect by both the royal party and the rebels. He is sent as a mediator to the rebel camp before the Battle of Shrewsbury and is ultimately killed during the battle by the Earl of Douglas, who mistakes him for the king (whose attire he is dressed in). Hotspur accordingly points out to Douglas that he has slain Blunt and not Henry IV. The fictional and comical knight Sir John Falstaff then discovers Blunt's corpse and delivers a soliloquy on the fatal consequences that "honor" will bring.
References
Rawcliffe, Carole. 'Blount, Sir Walter (d. 1403)', Oxford Dictionary of National Biography, Oxford University Press, 2004 [http://www.oxforddnb.com/view/article/2699, accessed 30 Oct 2009]