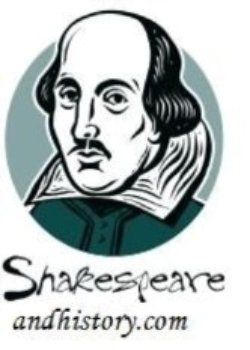 Sir William Bagot
Born: Unknown
Died: September 6, 1407

Bagot in History
Sir William Bagot began his career in politics in Warwickshire under the current Earl of Warwick. In addition, he also served both John of Gaunt and his son Henry Bolingbroke, as well as Thomas Mowbray, Earl of Nottingham and future Duke of Norfolk. When Warwick joined with the Earl of Arundel and Thomas of Woodstock (one of King Richard's uncles) to form the Lords Appellant (a group that was attempting to appeal to the king to shun his favorites and listen to good advice), it is most likely that Bagot convinced his friends Mowbray and Bolingbroke to join with the men. He also sat in on the Merciless Parliament that destroyed the king's favorites and humiliated the king himself. After this, Richard seems to have brought Bagot into favor in his court, assigning him a number of important responsibilities. Bagot began drifting more towards Bolingbroke and Mowbray and away from his mentor Warwick. Warwick even brought a lawsuit against his former protege in 1391, which severely damaged their relationship and led to Bagot's imprisonment for a short time. When King Richard decided to destroy the three senior appellants (Warwick, Arundel and Thomas of Woodstock, now Duke of Gloucester) in 1397, Bagot played a part in the proceedings and shared in the spoils of the exiled Warwick but made sure that everyone knew he was still loyal to Bolingbroke, his father John of Gaunt and Mowbray.

The king banished both Mowbray and Bolingbroke the following year for a quarrel they had, and when John of Gaunt died the next year, Richard confiscated his possessions and used them to fund his expedition to Ireland. While the king was away, Bolingbroke returned from exile to claim his inheritance (and soon after the crown) and began by executed a number of the king's favorites, including Sir John Bussy, Sir Henry Green and the Earl of Wiltshire. Bagot managed to escape to Ireland but was ultimately captured by Bolingbroke (who by this point was now King Henry IV) and brought back to England for trial. He defended himself nobly against any involvement in confiscating Bolingbroke's inheritance and attempting to murder John of Gaunt and even defended the exiled Mowbray against any part in the death of the Duke of Gloucester (who had most likely been murdered on orders from King Richard). King Henry showed clemency toward Bagot (most likely because of the close relationship they once shared) but kept him in prison for a year to set an example. Bagot was ultimately restored to his lands and led a relatively quiet life until his death on September 6, 1407. Although he did not escape completely from King Henry's wrath, Bagot was able to defend himself enough to save his life. He was certainly worlds more fortunate than many others of Richard's favorites - and than the former king himself.

Bagot in Woodstock
William Bagot appears in Thomas of Woodstock as "Edward Bagot" and is one of the king's favorites. Historically, Bussy, Bagot and Greene were not favorites of Richard during the rebellion of 1387, but were when Woodstock was murdered. This is one of several examples of the intertwining of the events of 1387-88 and 1397.
Bagot in Shakespeare
Appears in: Richard II
Bagot appears in Richard II as one of the king's favorites along with Bushy and Green. When Bolingbroke returns from his exile, Bushy and Green are immediately sought after, captured and executed on the charge of misleading the king. Bagot is ultimately captured but spared. He briefly appears in one more scene later in the play where he is questioned about his involvement in the Duke of Gloucester's death, implicates the Duke of Aumerle in the murder and watches as an argument erupts between several other men that are present. It is not explained why Bolingbroke decided to spare Bagot's life but it is likely that Shakespeare was simply following his sources.
References
Clark, Linda. 'Bagot, Sir William (d. 1407)', Oxford Dictionary of National Biography, Oxford University Press, 2004 [http://www.oxforddnb.com/view/article/1040, accessed 14 Oct 2009]