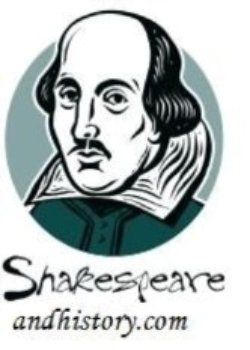 William Herbert, 1st Earl of Pembroke
Born: 1423
Raglan, Monmouthshire, Wales

Died: July 27, 1469

Northampton, Northamptonshire, England (Age c. 46)

Pembroke in History
Although William Herbert, a native Welshman, was a clear supporter of the house of York when the Wars of the Roses officially began in 1455, he did serve the reigning house of Lancaster loyally. He participated in battles in the tail end of the Hundred Years War against France and was taken prisoner after the Battle of Formigny in 1450. Throughout the 1450s, Herbert served both the Duke of York and his ally, Richard Neville, Earl of Warwick, through various offices on their Welsh lands, and it is no surprise that when York's eldest son ascended the throne as Edward IV in 1461 (York himself had been killed in battle the previous year), Herbert was placed in a place of power and was given an astounding number of rewards and important positions within Wales. Herbert gained the name of Edward IV's Welsh "master-lock" by gradually securing all of the Lancastrian strongholds within Wales.

In 1461, he gained control of Pembroke castle and took custody of one Henry Tudor (the future Henry VII), forcing his uncle Jasper, the Earl of Pembroke, to flee the country. Herbert continued to dominate Wales until 1468 when Harlech fell to him. As a result, he was created Earl of Pembroke, becoming the first full-blooded Welshman to ascend to the English peerage. The creation of Herbert as an earl, among many other issues, served to alienate the Earl of Warwick, who had been instrumental in putting Edward IV onto the throne, causing him to join forces with George, Duke of Clarence, a brother of Edward IV's, in rebellion against the king. In 1470, Warwick and Clarence returned to England from France with an army and forced the king to flee. One of their primary targets was the new Earl of Pembroke, and after a defeat of their army at the Battle of Edgcote, both Pembroke and his brother were captured, taken to Northampton and promptly executed. For all the wealth, titles and dominance within Wales they he accumulated throughout his life, William Herbert could not prevent himself from becoming yet another casualty of the Wars of the Roses.
Pembroke in Shakespeare
Appears in: Henry VI, Part 3
William Herbert, Earl of Pembroke appears very briefly in 3 Henry VI when he is seen with Edward IV and several other lords just before the king is informed of Warwick's rebellion against him; the king orders the earl to ready his army. Pembroke has no speaking parts and does not appear again.
References
Griffiths, R. A. 'Herbert, William, first earl of Pembroke (c.1423–1469)', Oxford Dictionary of National Biography, Oxford University Press, Sept 2004; online edn, Jan 2008 [http://www.oxforddnb.com/view/article/13053, accessed 5 April 2010]