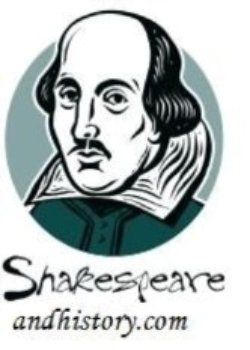 Sir William Stanley
Born: c. 1435
Died: February 16, 1495

Tower Hamlets, London, England (Age c. 60)

Stanley in History
William Stanley came of age just as the Wars of the Roses between the rival houses of Lancaster and York were beginning. Despite his father's earlier Lancastrian allegiances, Sir William proved to be one of the Yorkists' most dependable allies. He participated in the Yorkist victory at Blore Heath in 1459 and was greatly rewarded for his loyalties when Edward IV took the throne in 1461, gaining offices that he would hold for over thirty years. Stanley participated in the battle of Hexham (1464) and, as most Yorkist supporters, was driven from the country during the brief Lancastrian readeption (1470-71) headed by Warwick the "Kingmaker." After Edward IV regained control of the throne, Stanley once again became influential and was assigned the task of steward of the household to the king's eldest son and heir, the future Edward V, in North Wales.

The Stanley clan seems to have been alarmed when, in 1483, Edward IV died, and the throne was usurped by his brother the Duke of Gloucester (now Richard III), disinheriting (and most likely murdering) the young Edward V, but they did not rebel and even participated in putting down the rebellion of the Duke of Buckingham later that year. However, when Henry Tudor, Earl of Richmond, a Lancastrian, invaded England in 1485 with intentions of deposing Richard III and placing himself on the throne, Stanley and his brother Thomas intentionally remained indifferent. It is highly likely that Richmond had contact with the Stanley family before the invasion, and Thomas Stanley was indeed married to Richmond's mother, Margaret Beaufort. William Stanley seems to have disliked the king for deposing the young Edward V, a boy he was once close to and whose father he greatly honored. Whatever the Stanleys' real intentions, they remained neutral at the battle of Bosworth Field until it became apparent that Richmond had the upper hand. They then joined the battle to secure Richmond's victory (and Richard III's death) and his subsequent rise to the throne as King Henry VII.
The Stanley family was well-rewarded for their services at Bosworth. Thomas Stanley was created Earl of Derby and William lord chamberlain of the king's household. William served the new king loyally, taking part in the quenching of the Lambert Simnel rebellion (1487) and supplying troops to put down a Yorkshire rebellion (1489). He was also looked at as the richest man in England, outside of the nobility, by this point. Things changed when, in 1495, it was discovered that Stanley had spoken with one Robert Clifford (who was now exposing him) two years earlier about a second Yorkist pretender (Simnel had been the first) named Perkin Warbeck. Warbeck had claimed to be Richard, Duke of York, the younger of the two sons of Edward IV who had supposedly been murdered by their uncle, Richard III. Stanley, being a loyal supporter of Edward IV, claimed that, if Warbeck actually was who he said he was, he would raise no arms against him. This was all the evidence that Henry VII needed to arrest Stanley and charge him with treason. Stanley did not think the charges were as bad as they were, and it is possible they may have been trumped up. However, after facing two challenges from Yorkist pretenders, the king was not in a position to be taking any chances with a man who had once been so loyal a supporter to the house of York. Therefore, Stanley was convicted of high treason and hanged in February 1495. Stanley had certainly proven that he could be a loyal supporter; he simply chose to be loyal to the wrong side and could not retract his loyalties in time to save his life.
Stanley in Shakespeare
Appears in: Henry VI, Part 3
Sir William Stanley appears in only a single scene in 3 Henry VI where he is seen, along with Gloucester and Hastings, taking part in the rescue of Edward IV from captivity. He has no speaking lines.
References
Bennett, Michael J. 'Stanley, Sir William (c.1435–1495)', Oxford Dictionary of National Biography, Oxford University Press, Sept 2004; online edn, Jan 2008 [http://www.oxforddnb.com/view/article/26282, accessed 5 April 2010]